The Newest Escape Room in Metro-Denver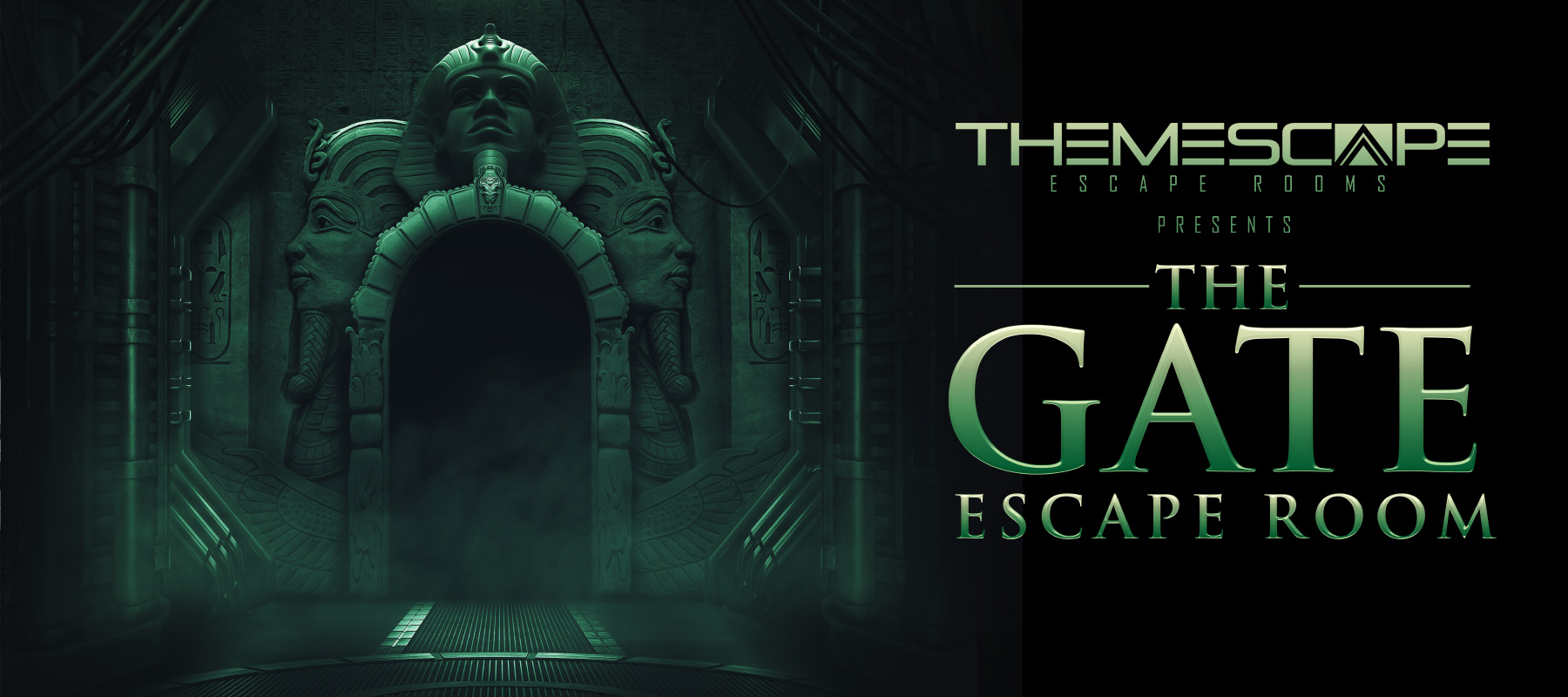 Metro-Denver's newest and most immersive live-action escape room has opened in Broomfield, CO.  Escape reality for 60 minutes and try to match wits with THE GATE.
During an excavation project, a mysterious door to an Egyptian tomb was unearthed.  The door is the gateway to a curse that will release darkness onto the world if unleashed.  A top-secret military organization has constructed a barrier around the gate to protect the world from the evil powers that lie beyond its doors.  However, the device that controls the barrier is growing weaker and the curse is becoming stronger.  You must find a way to enter the tomb and finally end the curse before it's too late!  Pick your team carefully as you'll need sharp minds to save the world.
Themescape is Metro-Denver's most immersive, live-action escape room offering.  Located in Broomfield, CO, we offer 3 action-packed escape rooms to satisfy both the beginner and experience escape room customer.  Themescape is the perfect choice for date night, family night, corporate team events, and any reason to escape reality!